Leaf vein arc pendant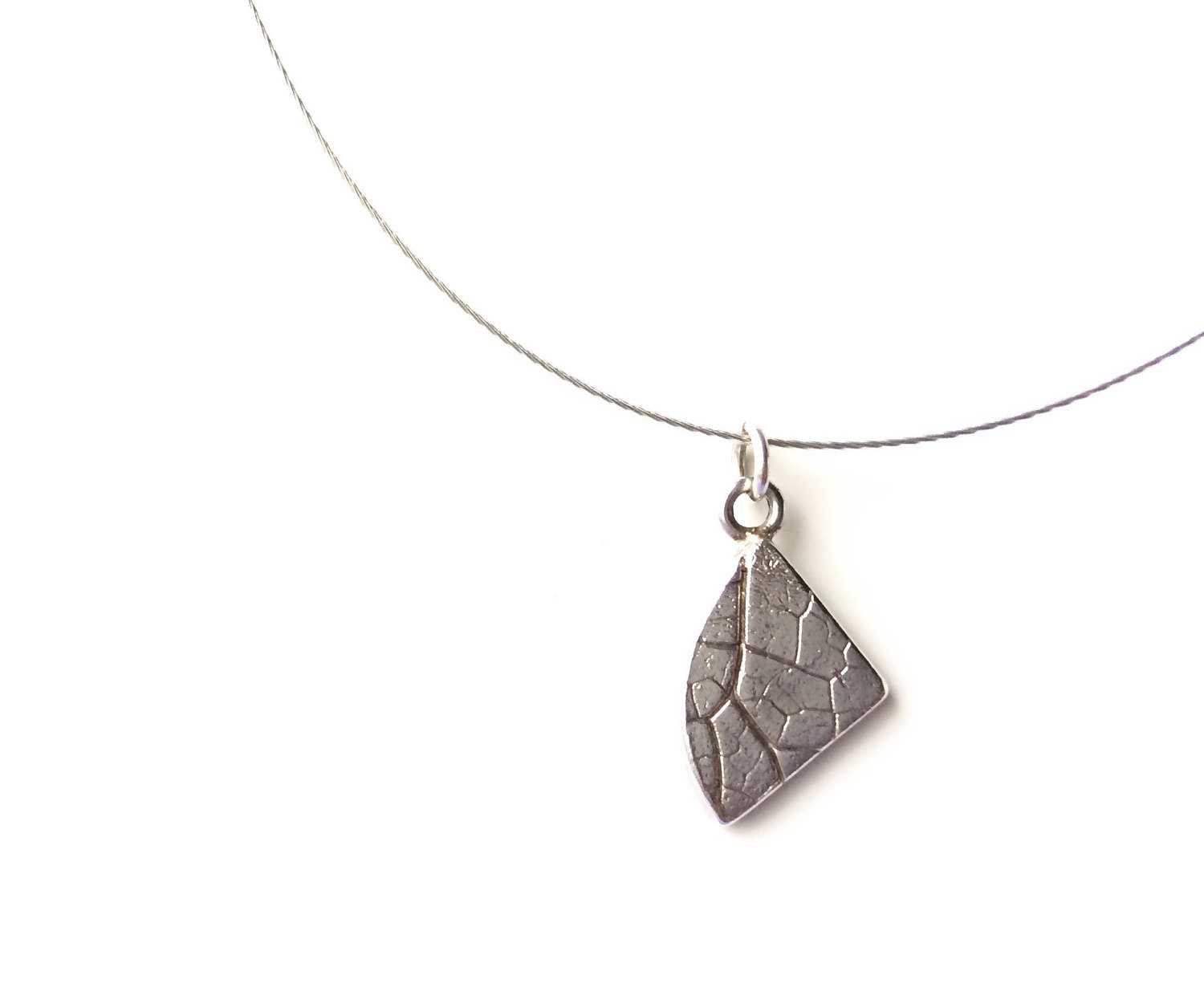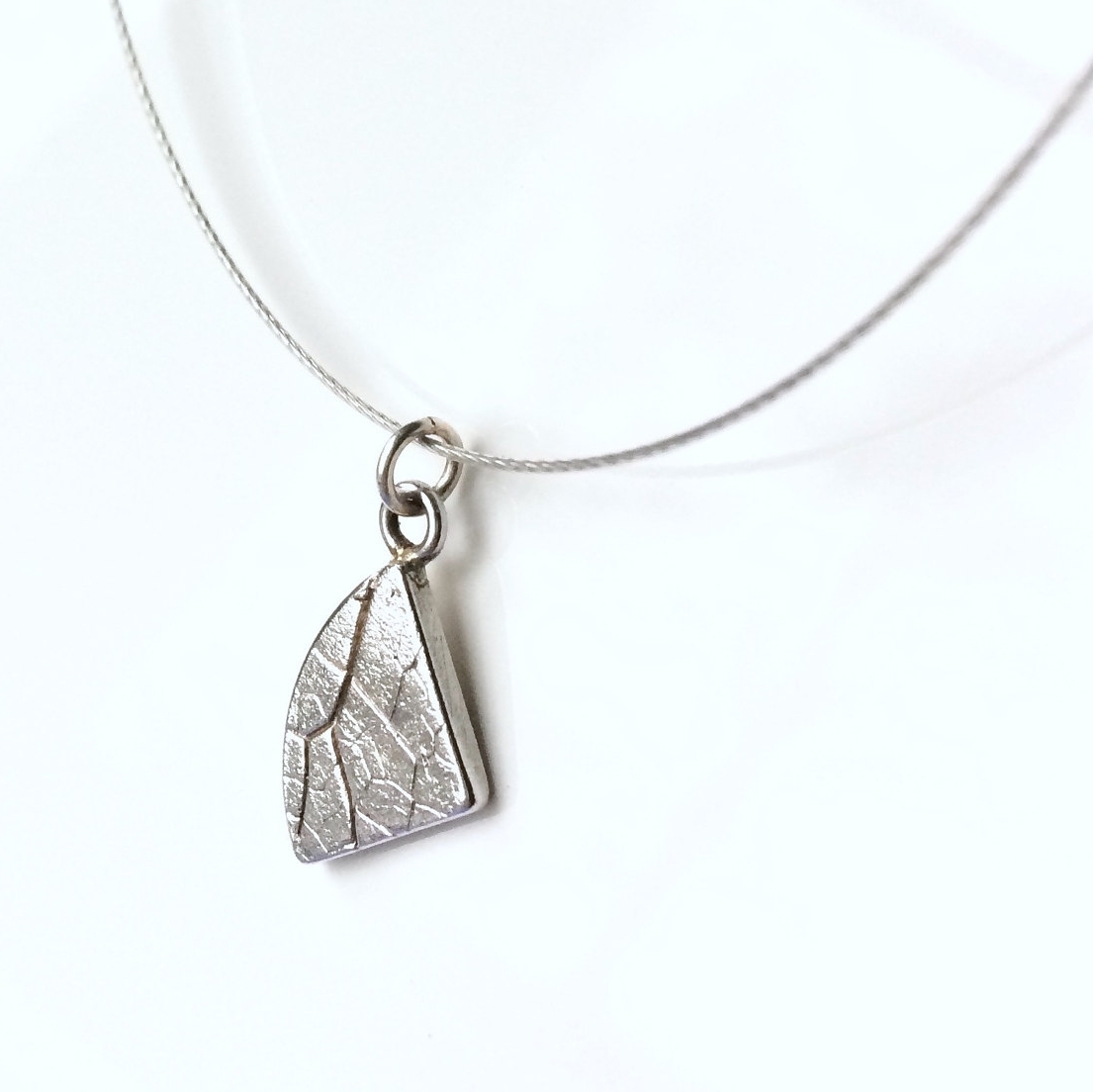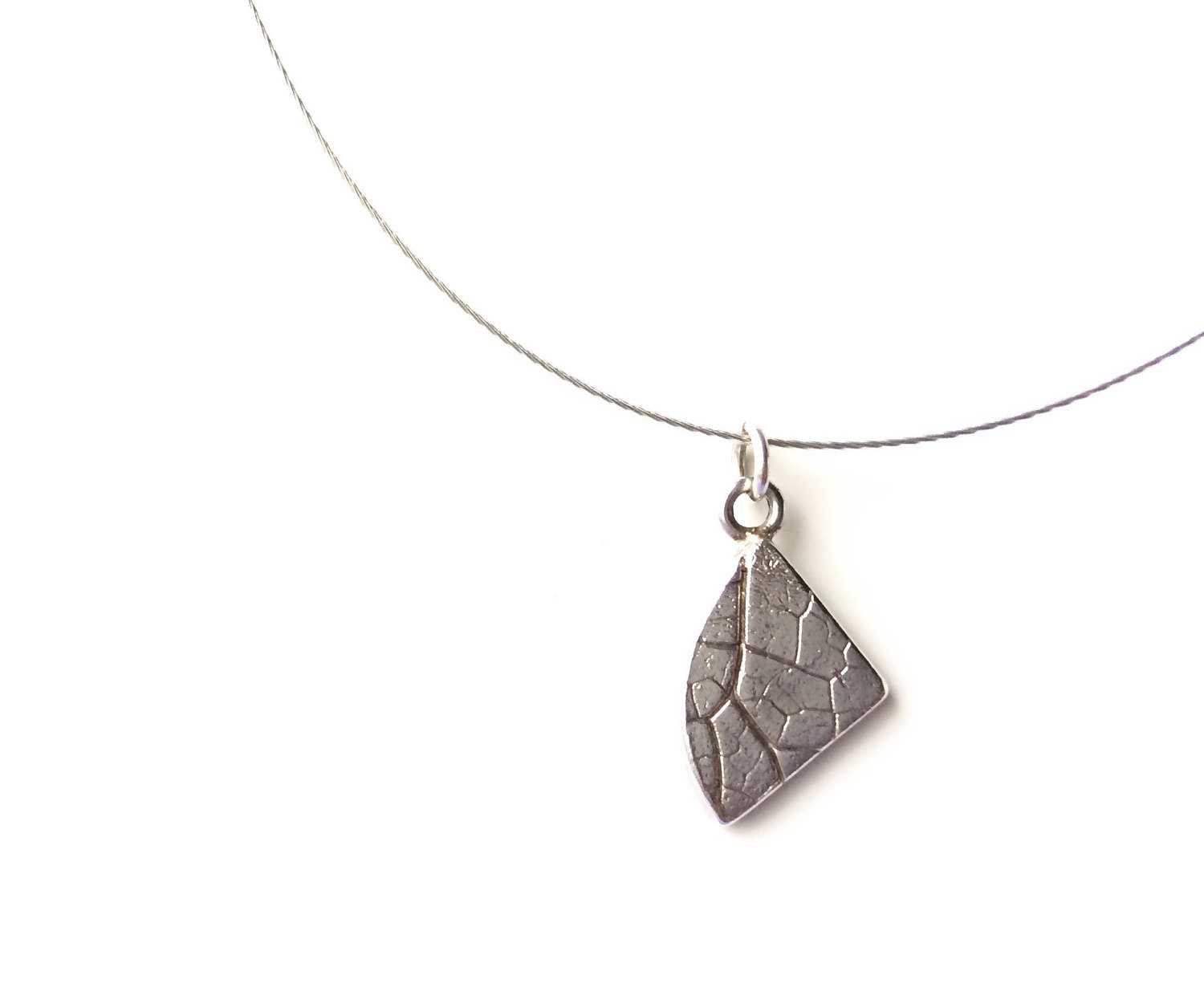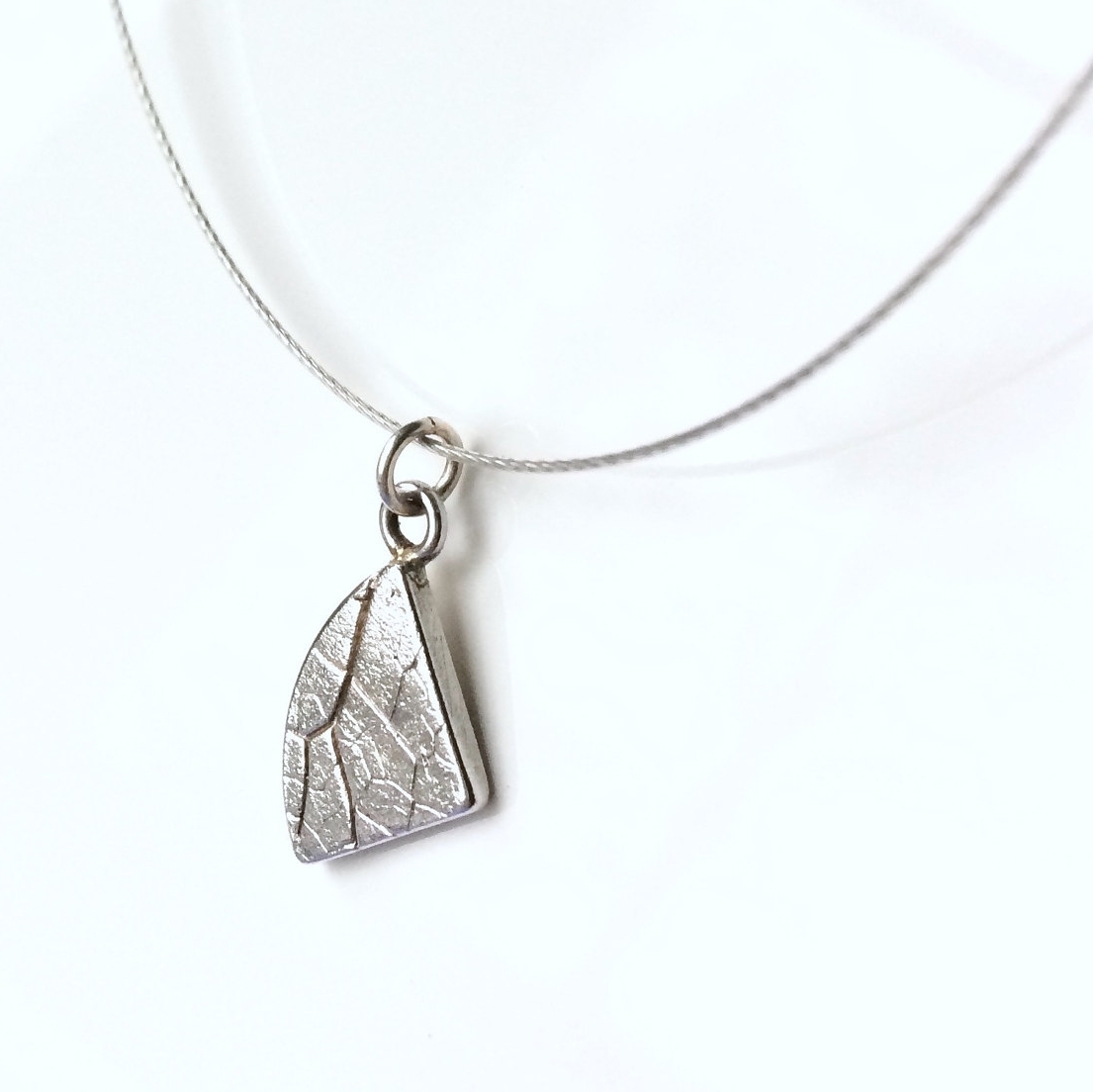 Leaf vein arc pendant
This fine silver pendant bears the imprint of a real leaf, which is as unique as a fingerprint. The images are an example, and there will be a different vein pattern on the necklace you receive.

The pendant is made from fine silver, the findings and clasp are sterling silver and it is strung on PVC-coated steel wire, which allows the necklace to curve nicely instead of hanging in a "V" shape.

The pendant is around 10 x 17mm, and the necklace wire is 45cm long (around 18 inches), so the pendant hangs at a medium height below the collarbone.
If sold out, standard restock time when requested using this form is 1 week (may be possible to fast track this item if required).