"Half Moon" slim bangle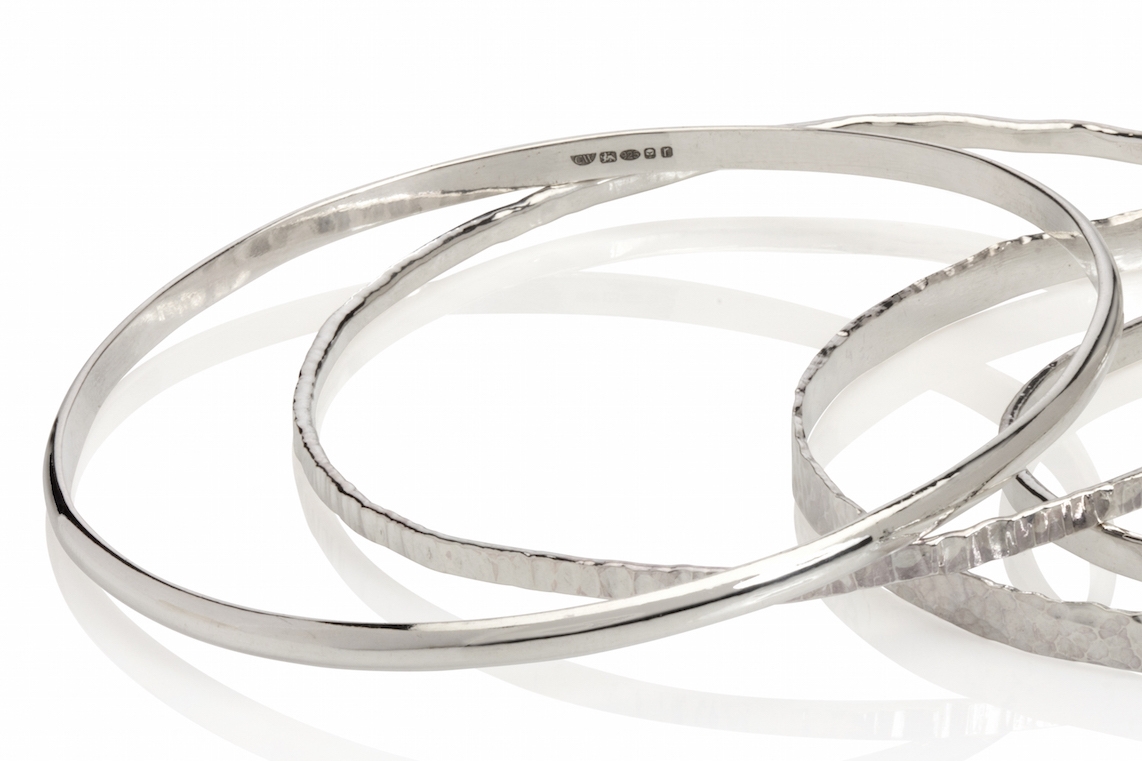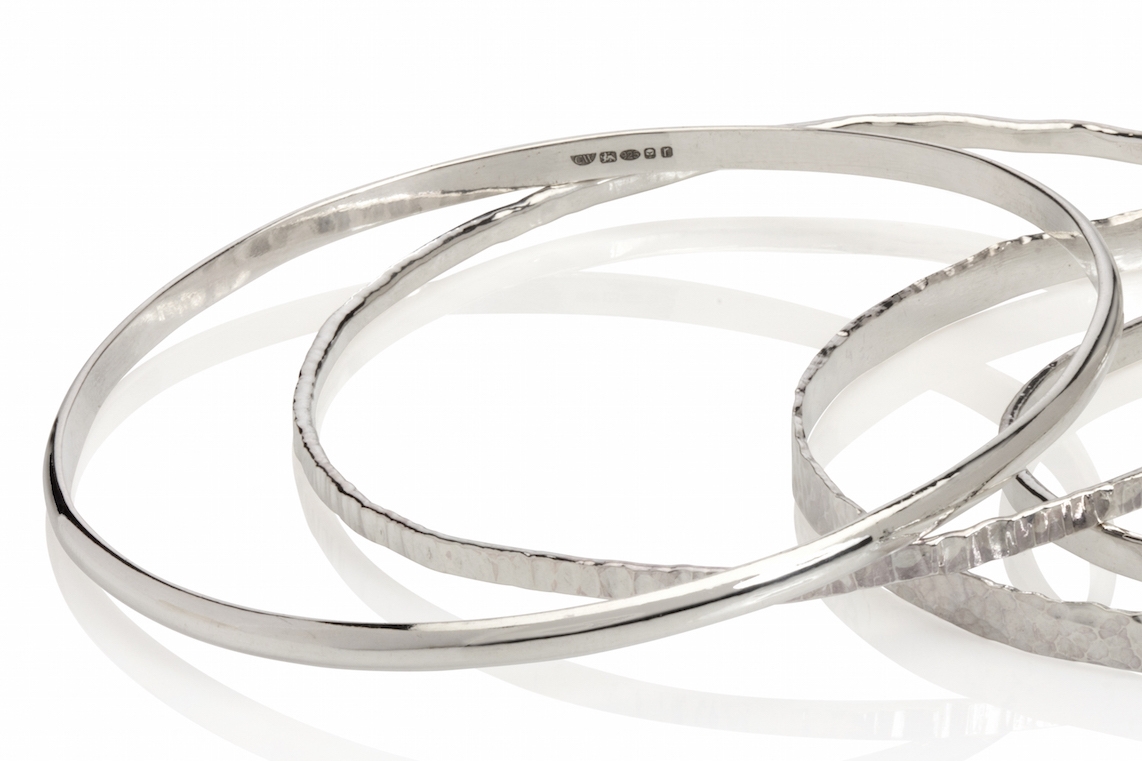 "Half Moon" slim bangle
This Half Moon slim sterling silver hallmarked bangle forms part of my Textures collection. It is the first bangle from left to right in the large image. It has a smooth D-shaped profile, like the moon at the mid-point in its cycle of waxing and waning. The bangle will be an asymmetric oval, a little like an egg, rather than being round, and as each bangle is shaped by hand it will have a unique curve. This gives it a lovely organic feel, as well as being easier to put on and more comfortable to wear.
The bangle is very slim at around 3mm wide, so it looks delicate when worn. It looks great stacked as part of a set, but equally is beautiful on its own. If you would like to combine bangles with different textures or profiles, they are listed as separate items in my shop.
Although I list the bangles that I have ready for shipping, I can make them in any of the textures and to any size on request.
If sold out / out of stock, standard restock time when requested using this form is 3-4 weeks (this item may be fast tracked if required).