"Chestnut bud" necklace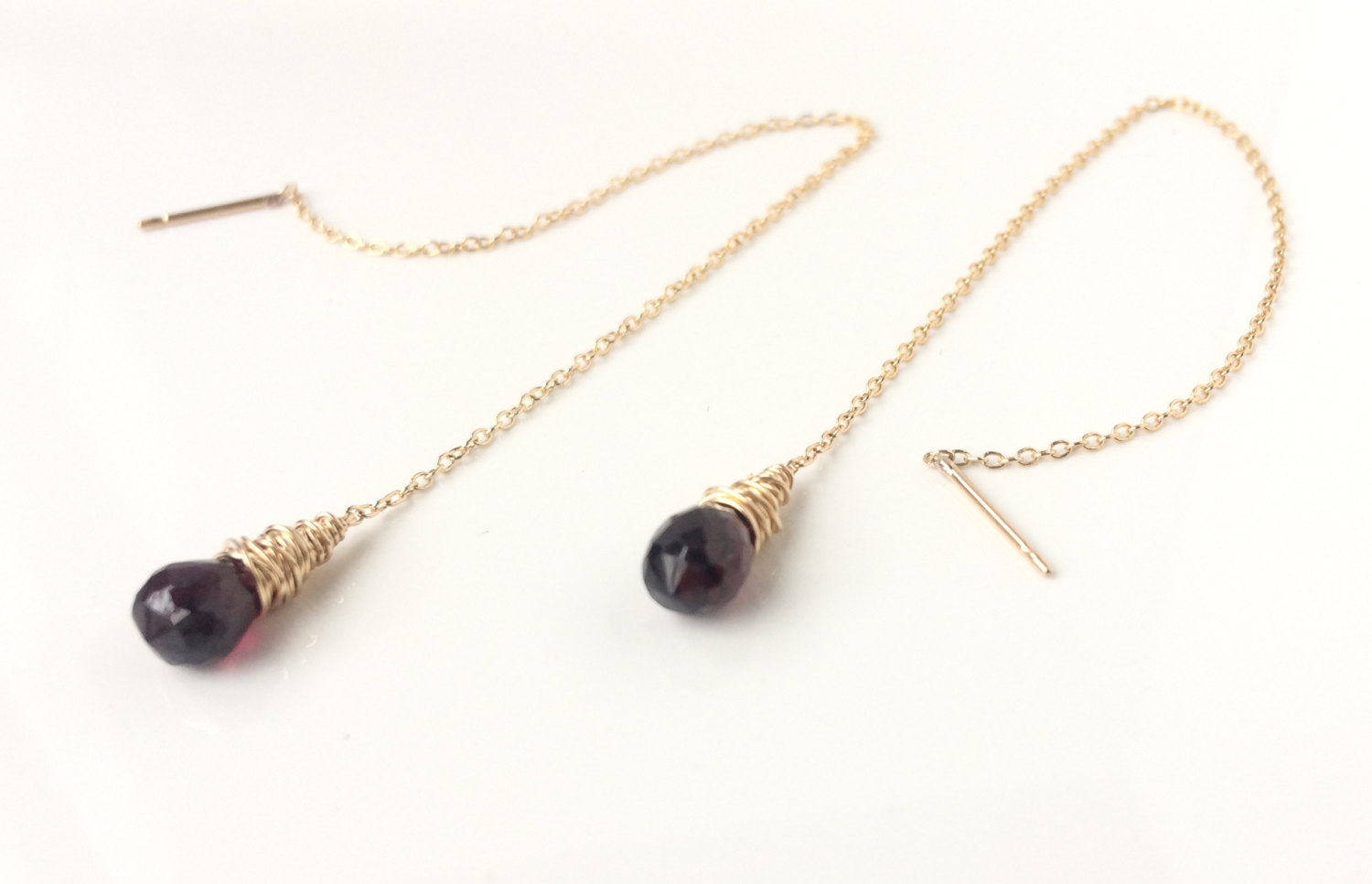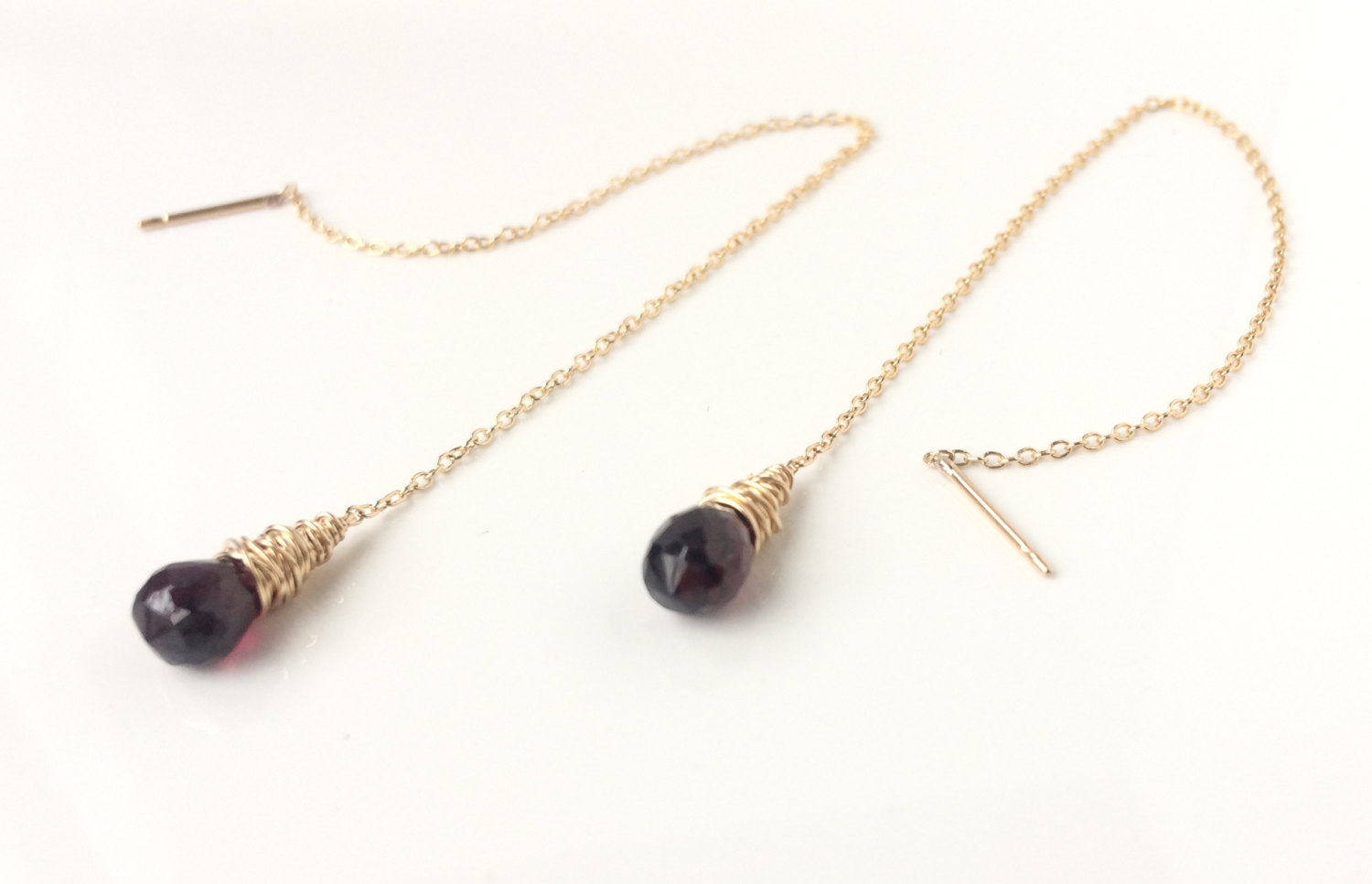 "Chestnut bud" necklace
This 14k gold filled and garnet necklace is eye-catching but delicate, lightweight and easy to wear. The pendant is a faceted briolette garnet that looks dark but glints a rich burgundy red as it catches the light. Its colour is set off by the necklace chain which is 14k gold filled. This means that the coating of 14k gold is thicker than standard gold plate (at 1/20 of the total metal weight), so it will not rub away or flake off with wear like gold plate can.

The wrapped garnet pendant measures approx 12mm, and the necklace is 45cm (around 18in) long.

Matching threader earrings are also available.
If sold out, standard restock time when requested using this form is 1 week (may be possible to fast track this item if required).