"Chestnut bud" threader earrings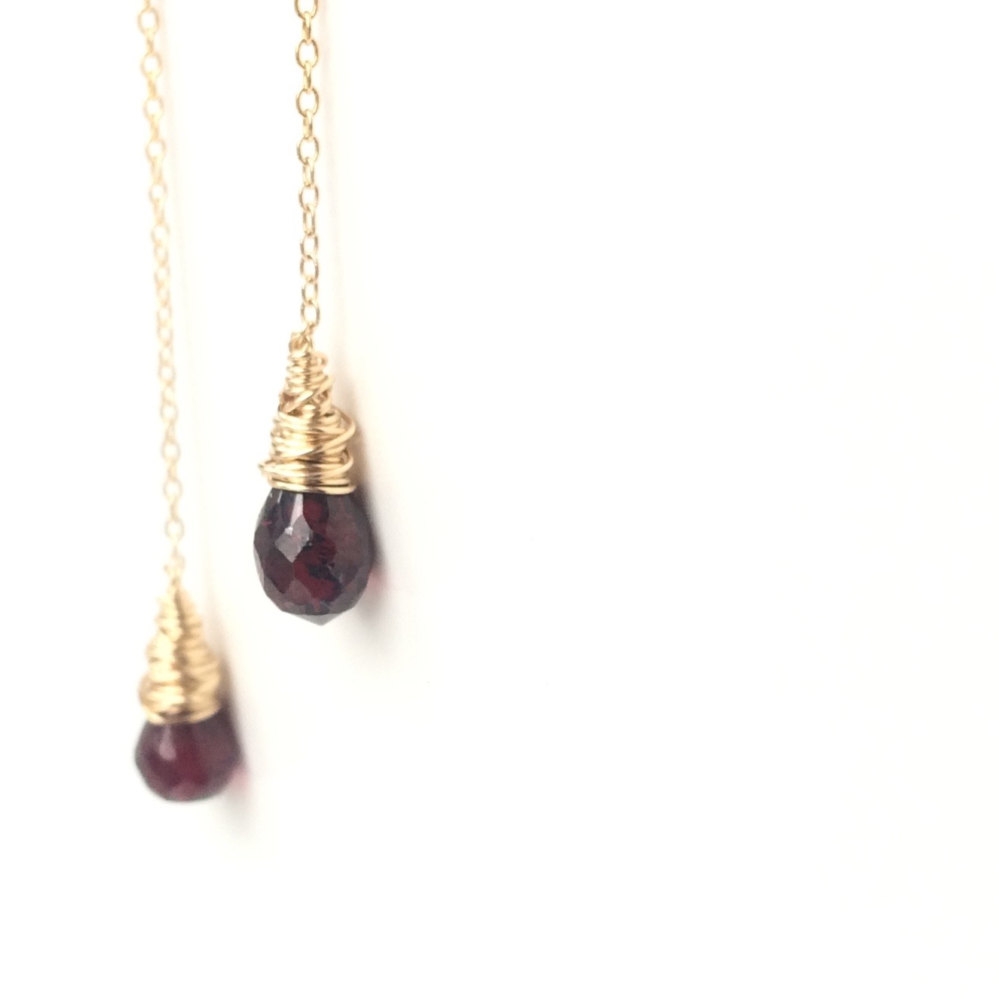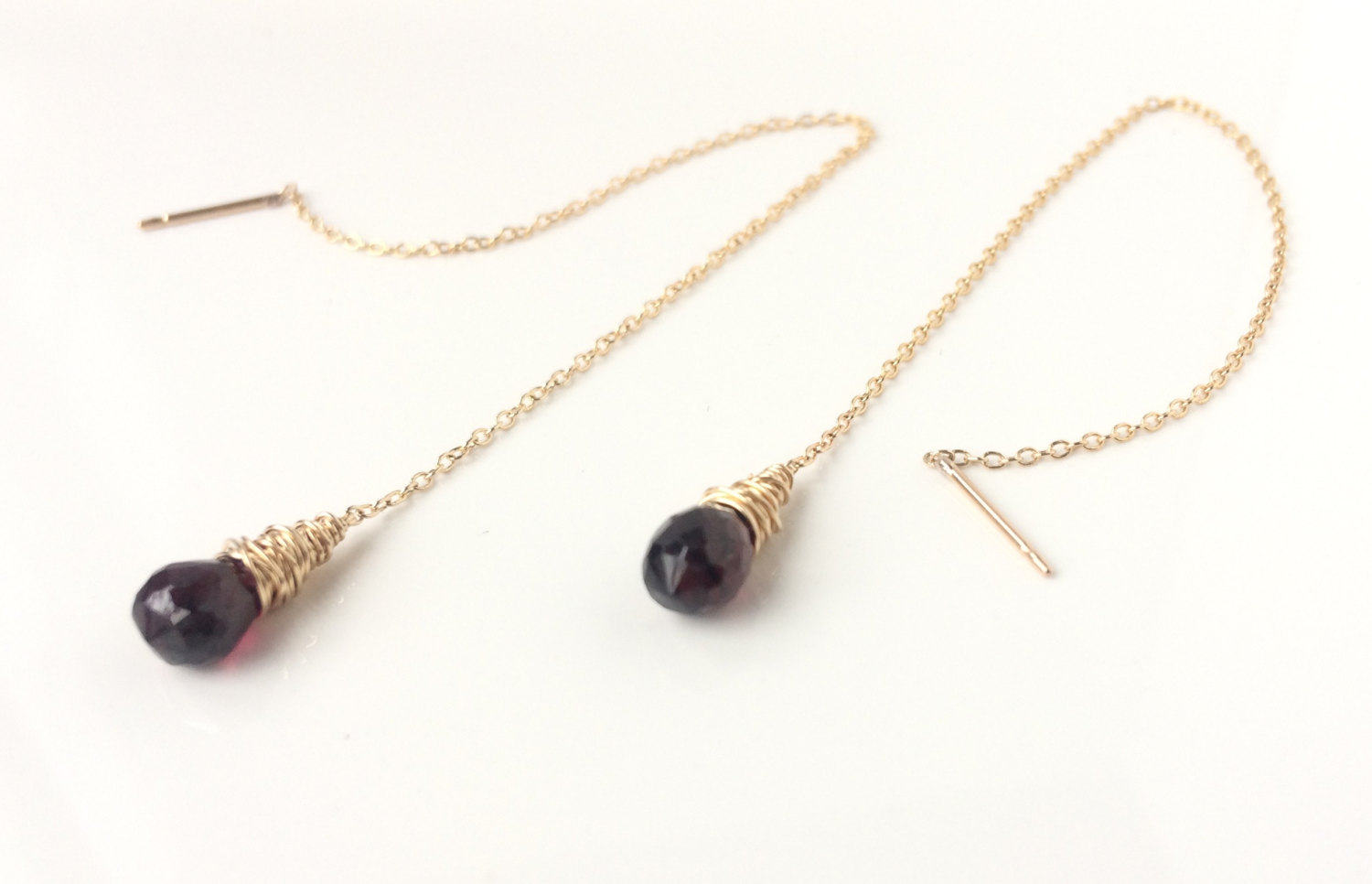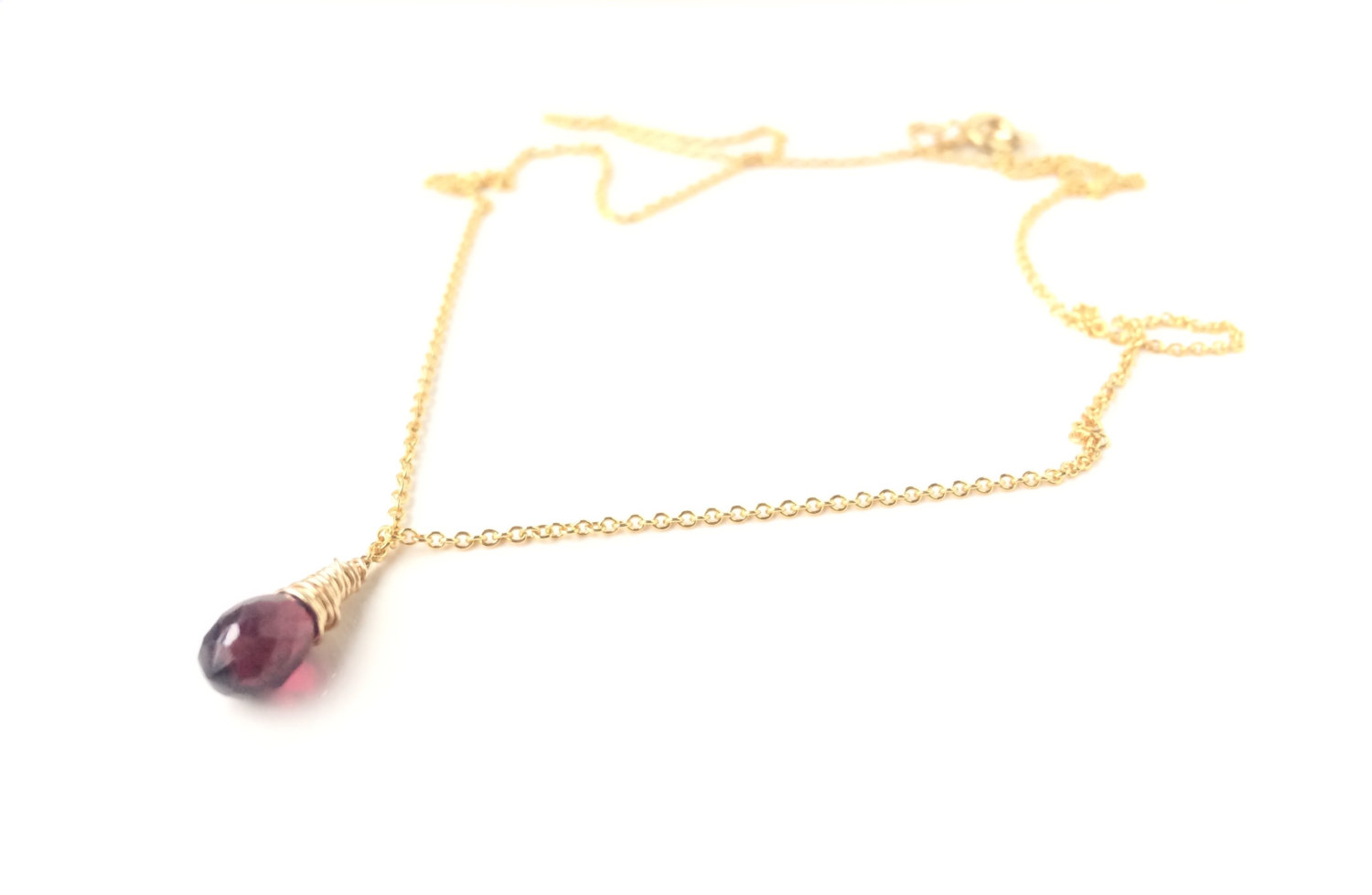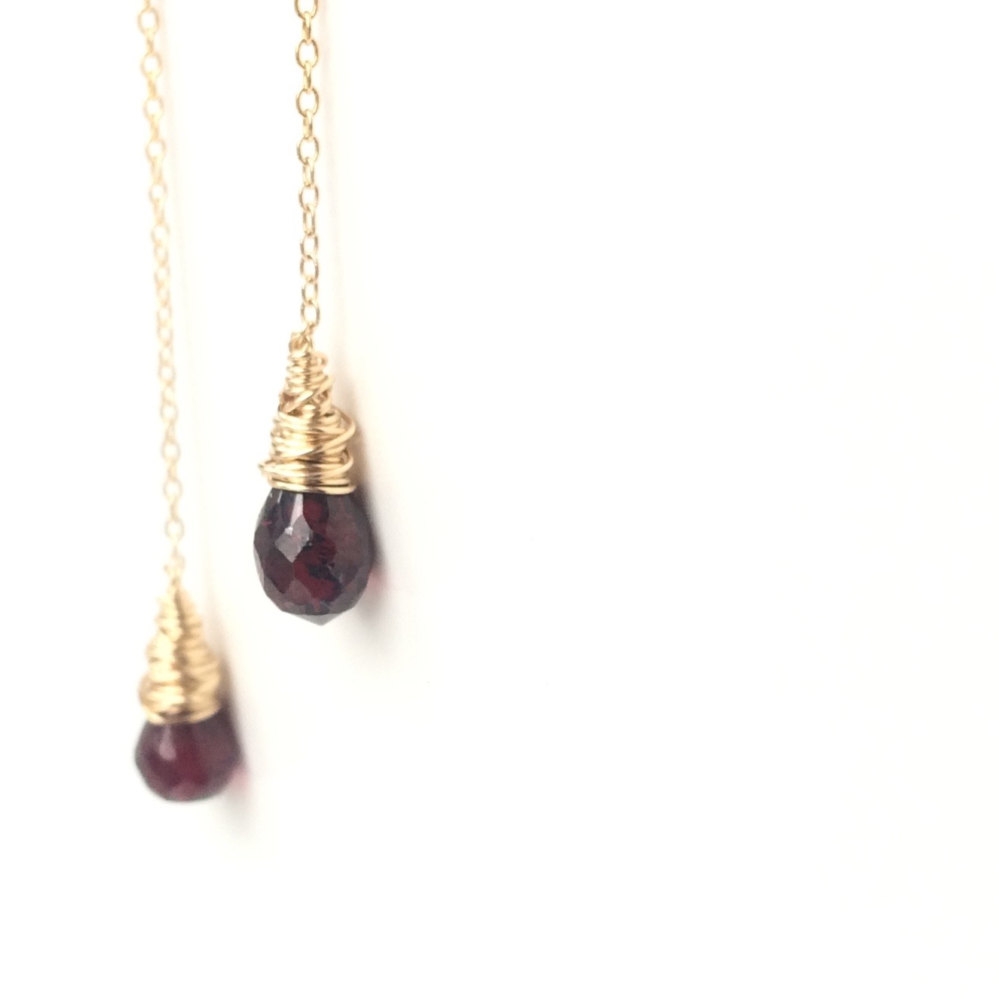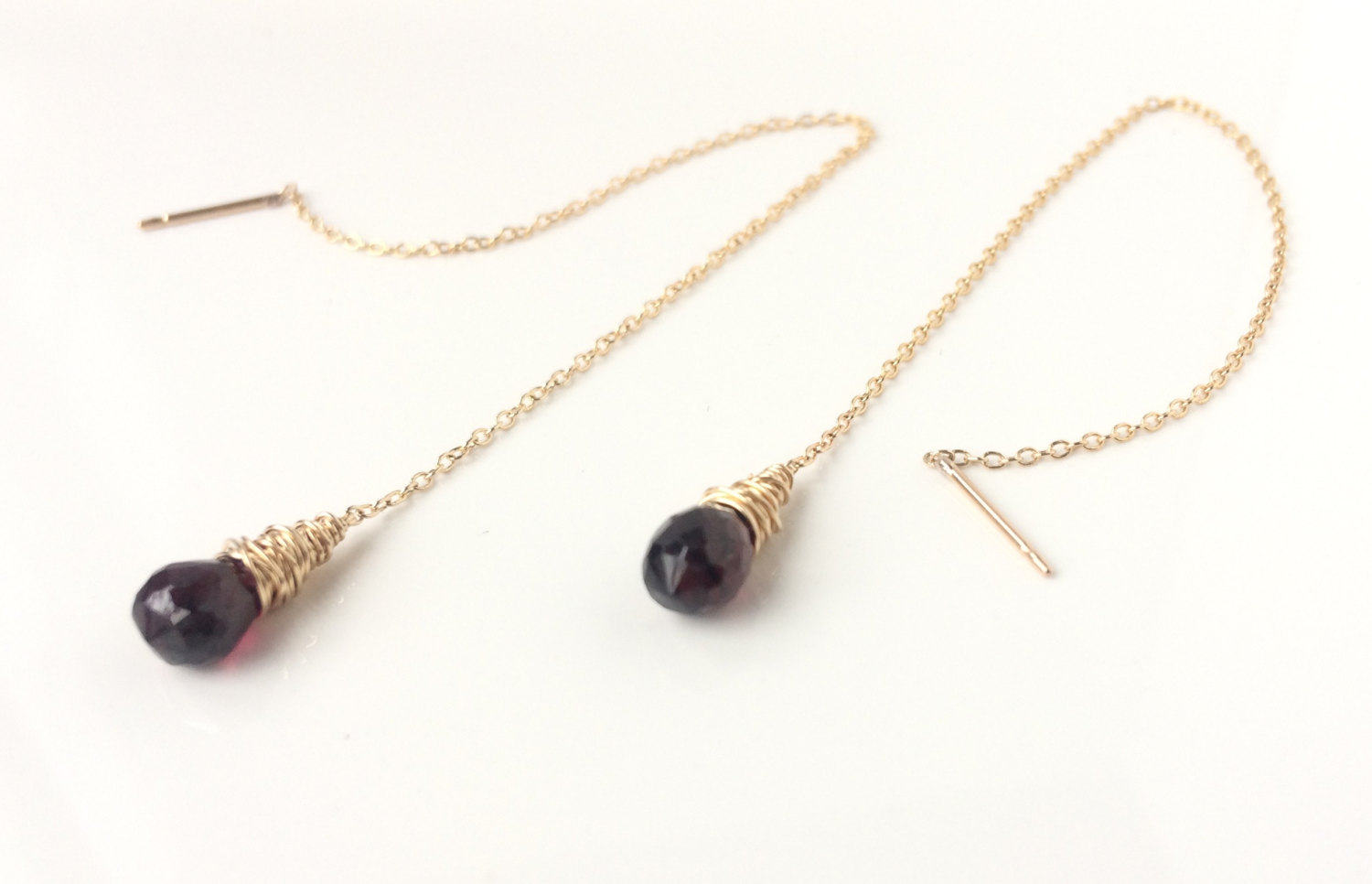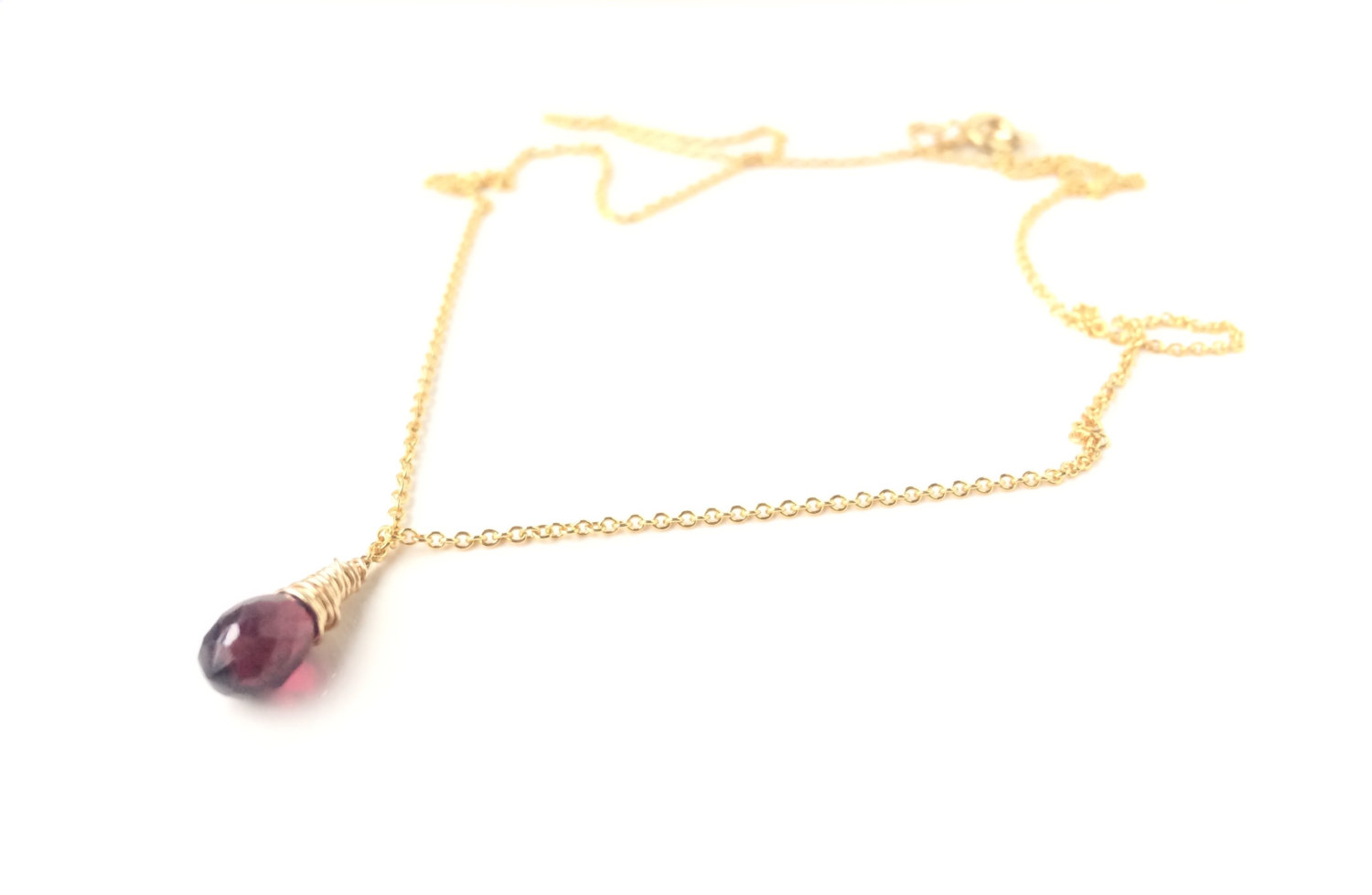 "Chestnut bud" threader earrings
These 14k gold filled and garnet earrings are delicate, lightweight and easy to wear but will make a big impression. The stones are faceted briolette garnets that look dark but glint a rich burgundy red as they catch the light. Their colour is set off by the threader chain which is 14k gold filled. This means that the coating of 14k gold is thicker than standard gold plate (at 1/20 of the total metal weight), so it will not rub away or flake off with wear like gold plate can.

The length of the earrings can be adjusted by threading less or further through the ear. They are also suitable for threading through multiple piercings.

The wrapped garnet decorations measure around 12mm, and the total length of the chain and threader end is 110mm.

A matching gold filled and garnet necklace is also available.
If sold out, standard restock time when requested using this form is 1 week (may be possible to fast track this item if required).